Fund our Eagle Update--Who is in the lead?
9/29/2023 8:11 am
Fund Our Eagles- Donate Today
9/27/2023 11:32 am
This year's Fund Our Eagles Campaign provides funds for events and programs throughout the year that make Peter Kirk special. Our fundraising goal is $75,000: a one-time donation of $150 per student OR $300 per family. Below is a list of how our PTSA budget is allocated, from art supplies, scholarships and everything in between. 85% of our budget is used to support teachers and students in the classroom!
We have already raised 35% of our goal and with your generous donation we hope to achieve 100% by October 13. Thank you for your support, go EAGLES!
If you haven't donated yet, there's still time to push your student's classroom over the top! The winning classroom in each time slot will silly string the new Associate Principal Dongni Hu. Currently in the lead, with the highest percentage of families who have made a donation are:
Mrs. MacDonald (Grades 4/5)
Ms. Clarkin (Grades 2/3)
Mr. Romano (Grades K/1)
LEGO Scavenger Hunt October 4-8
9/27/2023 11:17 am
We are thrilled to announce the return of the LEGO Scavenger Hunt, taking place from Wednesday, October 4th, through Sunday, October 8th!
Keen-eyed students will have the opportunity to discover hidden LEGO kits throughout the exterior school grounds and local parks in the PK neighborhoods, using their creativity to craft something entirely new! This year's event introduces an exciting twist: when you find a mini build, you can redeem it for an extra batch of LEGO pieces outside the school at specified times, doubling the creativity and fun. This event is proudly sponsored by the STEM PK PTSA program and driven by Brick Forward.
For event details, please click HERE
Walk to School October 4th
9/27/2023 11:16 am
Walk, bike or roll your way to school on October 4th! Be sure to stop by our PTSA table in the morning to help decorate our banner and pick up a cool gift.

Fun Run October 13th!
9/27/2023 11:13 am
The Fun Run is the celebration of the PTSA's fundraising efforts - hopefully celebrating reaching our fundraising goal! Students will receive their Fun Run t-shirt the day of the race. Families are welcome and encouraged to join the perimeter to cheer on our students!
Our amazing, incredible, strikingly exciting Fun Run is October 13. Here is the schedule:
4th-5th Grade: 8:45-9:10
2nd-3rd Grade: 9:15-9:40
K-1st Grade: 9:45-10
Sign up to volunteer. You do not have to sign up as a volunteer to cheer our students on!
Trunk or Treat October 27th
9/27/2023 11:12 am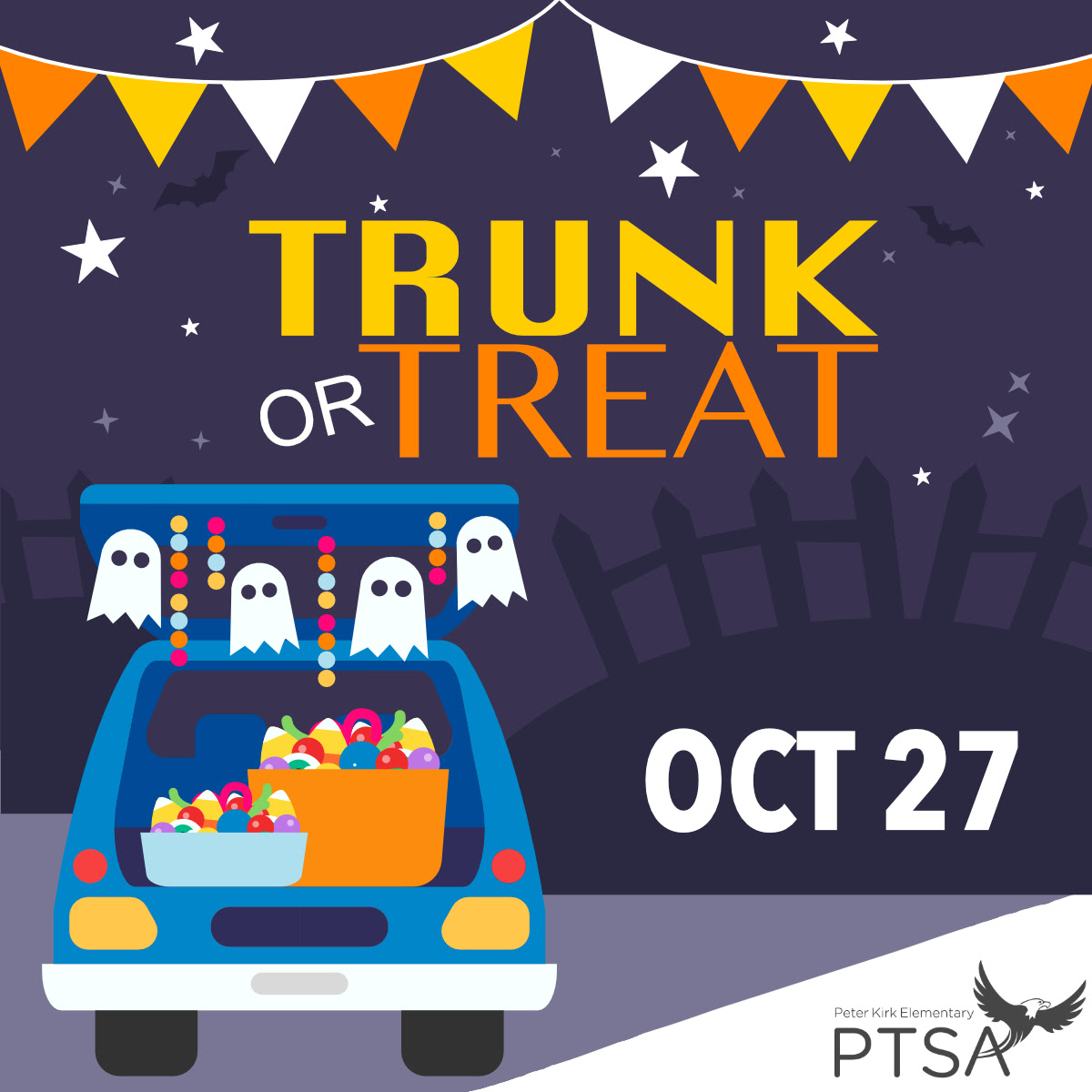 SAVE THE DATE! Get your costumes ready. PTSA is excited to host our 2nd annual Trunk or Treat on Friday, October 27th from 6-7pm! More details to come in October about the event and how to host a trunk!
Share your creativity with Reflections
9/27/2023 11:11 am
This Year's Reflections Theme is "I am Hopeful Because…"
What does "I am Hopeful Because…" mean? Let's encourage our young artists to share their hopes and dreams, expressing the things to which they most look forward.
Reflections is not "just an art contest." It helps kids take risks, be inspired, think creatively, and be celebrated for their creativity and work. Working towards a theme and on a timeline can help them build successful processes that will be useful throughout their lives.

Reflections Artwork Categories
The National Reflections program welcomes all grades and abilities to explore and be involved in the arts. Students submit their completed works of art in one or more of the available arts categories:
Dance Choreography

Film Production

Literature

Music Composition

Photography

Visual Arts*
The deadline to submit works of art is Friday, October 27, 2023 at 10:00pm. All submissions must be original works of art.
More details coming soon!
If you have any questions, please don't hesitate to reach out to Andrew Wilson, Committee Chair Reflections Program, at reflections@peterkirkptsa.org.
*Peter Kirk PTSA's Reflections program is not accepting 3D artwork at this time. 3D art includes sculptures, dioramas, architecture, 3D printing, etc.
Yearbook Photo Submissions
9/27/2023 11:10 am
Help us make the yearbook better! We are looking for photos from the recent back to school activities. If you have photos from the events below, please upload them to our yearbook folders:
If you have any questions, please email yearbook@peterkirkptsa.org.
Math Challenge is BACK!
9/27/2023 11:09 am
Our first math challenge dropped on Friday, September 22nd, and a second challenge will be available on Friday, October 6th. The program is completely FREE. No sign-up is necessary and is open to every Peter Kirk student. Each challenge can be a fun family activity or students can work independently. Either way it is an opportunity to reinforce computation skills, to strengthen problem solving and reasoning skills.
To get started go to the Peter Kirk Challenge page at www.mathinaction.org
• Use the blue button to find and download the current challenge
• Work the problems then email your completed pages to math@peterkirkptsa.org
• Solutions are reviewed and responded to within a few days of being received. Complete answer keys are available two weeks after the drop date.
PTSA Donation Highlight
9/27/2023 11:08 am
We hope you were able to join our first ever Peter Kirk Bingo event on September 13th. What a night: between the happy crowds, excited winners and beautiful sunshine we couldn't have asked for a better evening together. Thank you to all who supported the Camp Seymour fundraiser. And thank you for donating to the PTSA to support our community events!
---
Be sure to download the Membership Toolkit Mobile App.
---
Wednesday, October 4
Thursday, October 5
Friday, October 6
Saturday, October 14
Monday, October 16